Manuel López
Profesor universitario de Google Analytics, posicionamiento SEO, SEM Adwords y marketing digital
Tras estudiar Ciencias Exactas (Matemáticas) en la Universidad Autónoma de Madrid e Informática en la Universidad Politécnica de Madrid, trabajo como consultor SEO y SEM desarrollando estrategias de Marketing Digital y gestión de marca en Internet para empresas y organizaciones.
Formador certificado por Google Partners, Google Analytics Academy y Academy for Ads de: Google Analytics, Google Tag Manager, Digital Sales, Mobile sites y AdWords (Search, Mobile, Display, Video y Shopping), colaboro como docente en diversas universidades y escuelas de negocios.
Profesor de Herramientas de Marketing Digital en el Máster de Marketing Digital y comercio electrónico en EAE Business School.
Profesor del Máster SEO, SEM y Analítica Web – Certificación Google Analytics (MGA) – en CICE, la Escuela Profesional de Nuevas Tecnologías.
Profesor de posicionamiento en buscadores (SEO y SEM) del Máster en Marketing Digital y Redes Sociales en la Universidad CEU San Pablo
Profesor del curso de formación de marketing digital para la Agencia Estatal Boletín Oficial del Estado (BOE) impartido por CICE, la Escuela Profesional de Nuevas Tecnologías
Profesor del Certificado Oficial de Google Analytics para Real Madrid C.F. en CEDECO - Escuela de Formación en Nuevas Tecnologías & Informática & Social Media.
Profesor del seminario de SEO y SEM de OSTELEA, School of Tourism & Hospitality, en el Máster en Dirección Hotelera y de Restauración certificado por EAE Business School y la Universidad Rey Juan Carlos.
Consultor SEO y SEM experto, certificado en Adwords Search y Google Analytics Academy.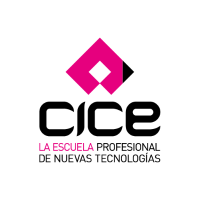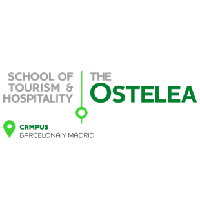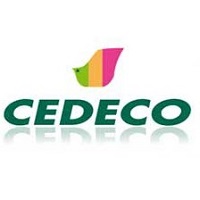 Consultor y gestión de presencia en internet y redes sociales: Web Developer, Project Manager, webmaster and Social Media Manager in Madrid, España.
Desarrollo de estrategias de Marketing y gestión de marca en Internet incluyendo diseño y creación de web corporativa responsive, perfiles y páginas en las redes sociales facebook, twitter, linkedin, google+, pinterest, tumblr, instagram, etc.
Especialista en Desarrollo Web (Responsive Web Design) diseño y creación de webs adaptadas a móviles, tabletas y PC con CMS Joomla, Wordpress...
Experto en presencia en internet y gestión de redes sociales especializado en formación.
Consultor SEO
Análisis y mejora de resultados y apariencia en las SERPs (Resultados de búsqueda)
Búsqueda y optimización de palabras claves y Long Tail (Keyword Research con Google Trends, keyword planner, Google Insights...)
Redacción de contenidos optimizados para SEO y optimización de landing pages
Optimización OnPage y OnSite del sitio web completo.
WPO - Web Performance Optimization (Optimización de la velocidad de carga)
Gestión de herramientas SEO
Gestión de linkbuilding (ahrefs, opensiteexplorer, Semrush...)
Elaboración de informes de posicionamiento.
Monitorización y análisis de tráfico web (Organic Search, Social, Referral, Direct, Paid Search y Display), conversiones y otras métricas importantes
Análisis y mejora de KPIs (Puntos clave): Sesiones, Usuarios, Visitas a páginas, Páginas/sesión, Duración de sesión, % de nuevas sesiones y Porcentaje de rebote
Consultor SEM
Creación de campañas con Google Adwords (Red de búsqueda y Display) y optimización de los resultados
Campañas de Marketing en Redes sociales: Facebook Ads, Twitter ads y LinkedIn Ads. CPC (Coste Por Clic), CPA (Coste Por Acción), CPM (Coste Por Mil) CTR (porcentaje de clics)
Certificado por Google